BENEFITS

Work in confined areas with minimal undercarriage adjustment
Ability to load, travel, and unload anywhere without aggressively turning
Utilize almost any available universal skid-steer loader attachment
Precise, smooth, and safe motions
DESCRIPTION

The Amulet XBoom Coupler® is a revolutionary type of excavator coupler system, comprised of three interacting components that quickly convert a mini excavator from its typical "excavator function" into a completely new rigid boom tool carrier, and back again. The XBoom system utilizes a Universal Skid Steer Adapter attached to the boom-end of the host machine. With this new rigid boom machine set-up, the excavator effectively utilizes virtually any universal skid steer attachment i.e. pallet forks, auger, hammer, dirt bucket, etc., in a full revolving configuration that shrinks the machine's overall footprint, provides a rigid frontal force structure while utilizing the full range of motion of the host machine's boom. Doing so keeps work tools as close to the machines' center of gravity as possible for effective lifting and carrying.
SPECIFICATIONS

Perfect for the following Universal Skid Steer Loader Attachments:
Skid Steer Bucket, 4-in-1 Bucket, Stump Bucket, Rock Bucket, Manure Bucket, Skeleton Bucket, Snow Bucket, Mulch Bucket, Grapple, Hydraulic Breaker, Hydraulic Hammer, Cement Mixer, Concrete Claw, Concrete Crusher, Rock Crusher, Demolition Shear, 3-Point Adaptors, Auger, Bale Handler, Bale Spear, Boom, Fixed Boom, Telescopic Boom, Breaker, Hammer, Brush, Rake, Landscape Rake, Snow Pusher, Snow Plow, V-Plow, Snow Bucket, Snow Blower, Skid Steer Pallet Forks, Pallet Forks for Skid Steer, Pallet forks for tractor, tractor forks, Tree Shear, Trencher… Basically anything you can put on a skid-steer, walk-behind or micro-loader!
VIDEO


WARNING: This product can expose you to chemicals including carbon black, which is known to the State of California to cause cancer. For more information, go to www.P65Warnings.ca.gov.
Featured Products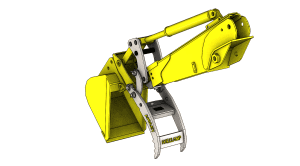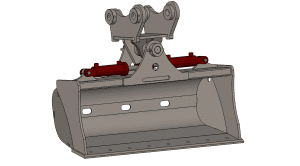 Tell us about the equipment you are currently using and the Amulet products you are interested in. All products have the Amulet two year warranty and are only made in the USA (GUARANTEED TOUGH).