BENEFITS

Severe-duty application
Available for machines up to 80,000 lbs.
Pin on bucket replacement
Works on any backhoe / excavator
Increases grasping ability
Serrated tines
No moving parts
T-1 & AR400 construction
2 Year warranty
100% USA made
BENEFITS

Severe-duty application
Available for machines up to 80,000 lbs.
Pin on bucket replacement
Works on any backhoe / excavator
Increases grasping ability
Serrated tines
No moving parts
T-1 & AR400 construction
2 Year warranty
100% USA made
DESCRIPTION

The Amulet HoeMate construction/demolition, multi-tine rake is the ideal heavy-duty match for use opposite of any type thumb. Available to fit virtually all machines up to 80,000 lbs., the Amulet HoeMate Rake creates an unsurpassed open tine grapple. Replacing the bucket, the HoeMate, used in conjunction with any rigid, mechanical, or hydraulic thumb is an inexpensive way to create a "grapple" in just minutes without the investment of limited-use, dedicated clam or "orange peel"-type grapples. The Amulet HoeMate Rake can easily handle everyday applications such as rock placement, waste transfer and landscaping, up to and including extreme-duty jobs such as demolition, boulder and log handling projects. Pin set sold separately.
SPECIFICATIONS

Perfect for the following Universal Skid Steer Loader Attachments:
Skid Steer Bucket, 4-in-1 Bucket, Stump Bucket, Rock Bucket, Manure Bucket, Skeleton Bucket, Snow Bucket, Mulch Bucket, Grapple, Hydraulic Breaker, Hydraulic Hammer, Cement Mixer, Concrete Claw, Concrete Crusher, Rock Crusher, Demolition Shear, 3-Point Adaptors, Auger, Bale Handler, Bale Spear, Boom, Fixed Boom, Telescopic Boom, Breaker, Hammer, Brush, Rake, Landscape Rake, Snow Pusher, Snow Plow, V-Plow, Snow Bucket, Snow Blower, Skid Steer Pallet Forks, Pallet Forks for Skid Steer, Pallet forks for tractor, tractor forks, Tree Shear, Trencher… Basically anything you can put on a skid-steer, walk-behind or micro-loader!
VIDEO


WARNING: This product can expose you to chemicals including carbon black, which is known to the State of California to cause cancer. For more information, go to www.P65Warnings.ca.gov.
Featured Products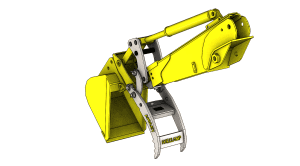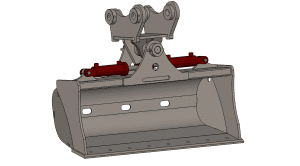 Tell us about the equipment you are currently using and the Amulet products you are interested in. All products have the Amulet two year warranty and are only made in the USA (GUARANTEED TOUGH).