MINIHITCH
MECHANICAL
COUPLER
BENEFITS

Pin set included
Non-Cast, fully fabricated
Easy to Use
Low cost
Easy, pin-on installation
No moving parts
Low vulnerability
T-1 steel
2 Year warranty
100% USA made
DESCRIPTION

The Amulet Mini-Hitch pin-puller type coupler is the perfect quick coupler for many backhoe loaders and mini-excavators up to 18,000 lbs. Changing buckets and attachments can be done quickly and easily by simply pulling a single supplied pin. Built to last and offered at an unbeatable price, the Amulet Mini-Hitch is the first choice for small machine owners world-wide.
SPECIFICATIONS

Perfect for the following Universal Skid Steer Loader Attachments:
Skid Steer Bucket, 4-in-1 Bucket, Stump Bucket, Rock Bucket, Manure Bucket, Skeleton Bucket, Snow Bucket, Mulch Bucket, Grapple, Hydraulic Breaker, Hydraulic Hammer, Cement Mixer, Concrete Claw, Concrete Crusher, Rock Crusher, Demolition Shear, 3-Point Adaptors, Auger, Bale Handler, Bale Spear, Boom, Fixed Boom, Telescopic Boom, Breaker, Hammer, Brush, Rake, Landscape Rake, Snow Pusher, Snow Plow, V-Plow, Snow Bucket, Snow Blower, Skid Steer Pallet Forks, Pallet Forks for Skid Steer, Pallet forks for tractor, tractor forks, Tree Shear, Trencher… Basically anything you can put on a skid-steer, walk-behind or micro-loader!
VIDEO


WARNING: This product can expose you to chemicals including carbon black, which is known to the State of California to cause cancer. For more information, go to www.P65Warnings.ca.gov.
Featured Products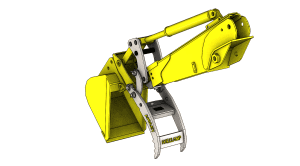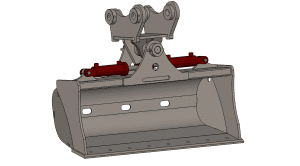 Tell us about the equipment you are currently using and the Amulet products you are interested in. All products have the Amulet two year warranty and are only made in the USA (GUARANTEED TOUGH).