POWERCLAMP
EXCAVATOR
PROGRESSIVE-LINKAGE
FOR COUPLER TYPE
BENEFITS

Maximum versatility with typical 180 degrees of thumb rotation
Model Specific
Meshing Tooth Bar
Heat treated pins
Cushioned cylinder
T-1 & AR400 construction
2 Year warranty
100% USA made
DESCRIPTION

The rugged Amulet PowerClamp substantially increases an excavator's versatility. Like the thumb on your hand, the PowerClamp allows the excavator to grasp objects, making it an indispensable tool for placing rip rap, loading brush, logs or debris. Also ideal for demolition work, rock placement or separating recyclables. The specifically designed tooth bar offers positive grip throughout the thumb rotation. Most progressive-linkage PowerClamps are available for use with or without a quick attach coupler.
SPECIFICATIONS

Perfect for the following Universal Skid Steer Loader Attachments:
Skid Steer Bucket, 4-in-1 Bucket, Stump Bucket, Rock Bucket, Manure Bucket, Skeleton Bucket, Snow Bucket, Mulch Bucket, Grapple, Hydraulic Breaker, Hydraulic Hammer, Cement Mixer, Concrete Claw, Concrete Crusher, Rock Crusher, Demolition Shear, 3-Point Adaptors, Auger, Bale Handler, Bale Spear, Boom, Fixed Boom, Telescopic Boom, Breaker, Hammer, Brush, Rake, Landscape Rake, Snow Pusher, Snow Plow, V-Plow, Snow Bucket, Snow Blower, Skid Steer Pallet Forks, Pallet Forks for Skid Steer, Pallet forks for tractor, tractor forks, Tree Shear, Trencher… Basically anything you can put on a skid-steer, walk-behind or micro-loader!
VIDEO


WARNING: This product can expose you to chemicals including carbon black, which is known to the State of California to cause cancer. For more information, go to www.P65Warnings.ca.gov.
Featured Products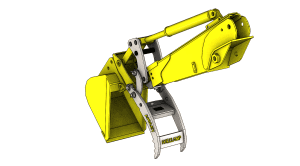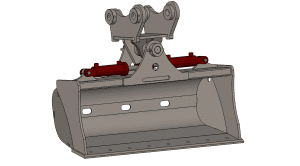 Tell us about the equipment you are currently using and the Amulet products you are interested in. All products have the Amulet two year warranty and are only made in the USA (GUARANTEED TOUGH).